RTV Monitor was created from the idea that monitoring news and affairs requires a specialistic approach, utilizing the combined power of humans and state-of-the-art technology. We make sure that your company or organisation is up to date with reports about their name, brand or product. From Amsterdam and the cloud we provide over 500 companies, organisations and governmental institutions in Europe with alerts from radio, televsion, political channels and podcasts. Realtime alerts from speech can easily be filtered with advanced search terms and give a precise overview of what is said about brands, topics or persons.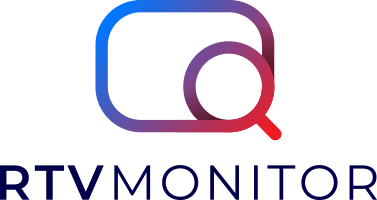 Since 2019, RTV Monitor has become part of SoundAware Group. The extensive and convenient infrastructure that SoundAware offers, connected neatly to our existing services. In this way we were able to improve our technology, add more linear channels and broaden our market in Europe. From July 2020, Media Distillery Monitoring also become part of the SoundAware Group and all of their monitoring activities were added to the existing services of RTV Monitor. This acquisition allows us to concretize our ambition to grow in Europe even faster.
This clustering of activities allows our partners to profit optimally from the state-of-the-art technology and infrastructure that RTV Monitor has to offer. Apart from clustering our technologies and infrastructure, we also combined our expertise. The combination of technology and expertise makes us the specialist in the field of monitoring radio and television programmes, political channels and podcasts.
RTV Monitor provides a tailored solution to your organisation. We are flexible, think along with you and are always ready to answer your questions!
Not yet a customer and want to test RTV Monitor for a week?